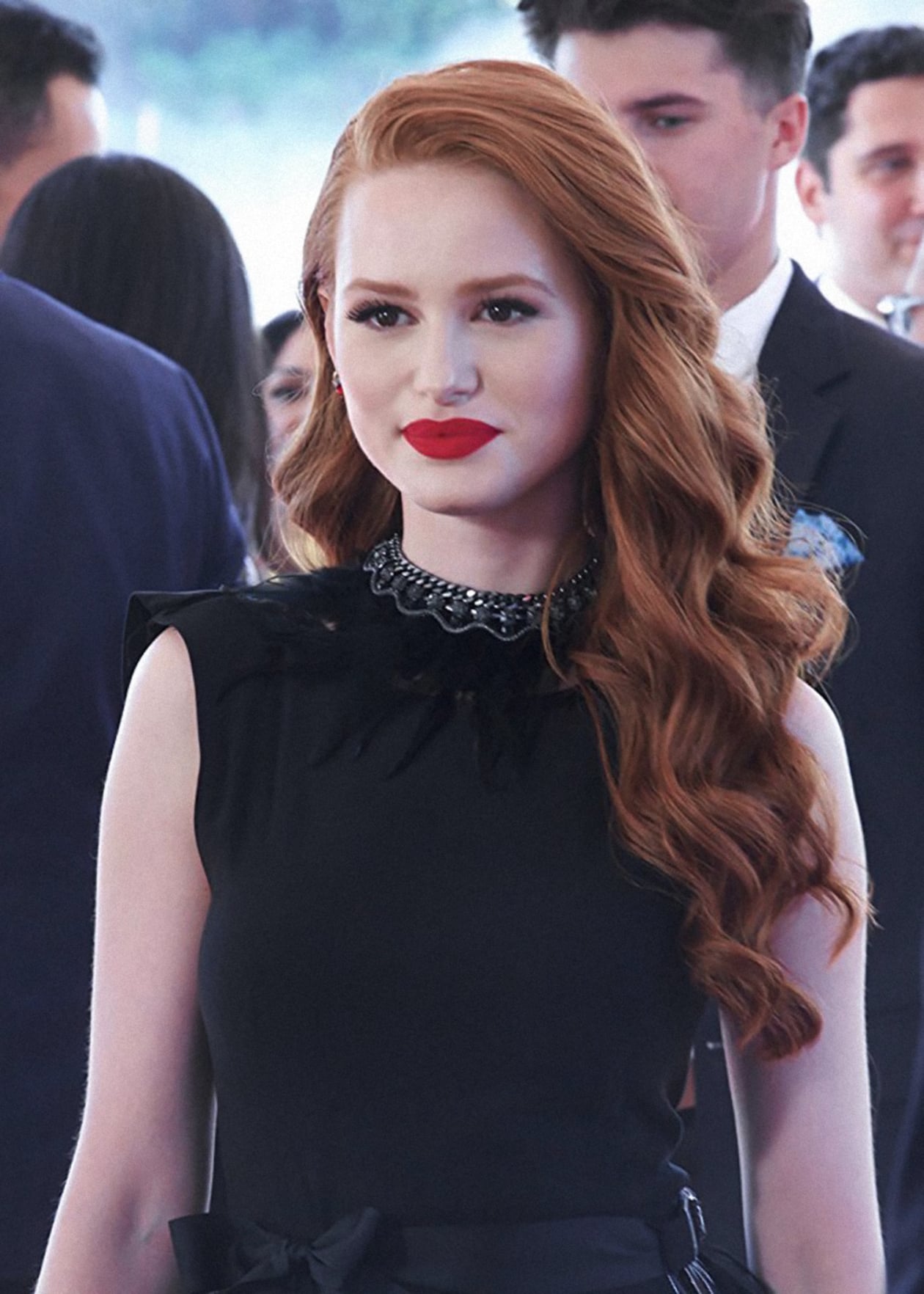 Not since
Glee's Quinn Fabray or
Scream Queen's Chanel Oberlin have we met a manipulative, "evil" character on the small screen that is also lovable. Then,
Riverdale's Cheryl Blossom came along.
Not only did Cheryl (played by Madelaine Petsch) win us over for saying lines like "faux lesbian kissing hasn't been taboo since 1994," but she's also a beauty star. Cheryl is known for her creamy porcelain skin, pinup-girl lush lashes, and iconic red lipstick (which we shop out here). Her makeup is any retro-loving, sex-kitten-wannabe woman's GOALS!
The cherry on top — quite literally — is her stunning Princess Ariel red mermaid mane. Yes, Archie is redhead, too (and day-umn, is one sexy ginger!), but it's Cheryl hair color that has fans booking salon appointments to copy her shade. We chatted with Matrix celebrity stylist George Papanikolas on how to get and maintain this look.
ADVERTISEMENT
"Cheryl Blossom's hair color on Riverdale is perfectly in between a medium and dark tone of red with copper/gold hues," Papanikolas said via email. "You will want to ask your colorist for a soft copper gold."
He went on: "Your colorist should use your underlaying warmth to assist in this color. These pill copper gold tones are present and are in almost everybody's hair color."
Image Source: Getty / Tristar Media
You know the rule: bring in photos of the exact shade you want, and you shall receive. According to Papanikolas, add Jessica Chastain, Isla Fisher, and Bella Thorne to your Cheryl Blossom-redhead mood board, as they all have similar colors.
Related
7 Mascaras That Will Give You Gorgeous Lashes Like Riverdale's Betty Cooper
"It works on these [women] because their light to medium skin tones also have cool undertones that compliment the copper in the hair," he noted. "This color is most flattering on fair skin or clients who have a few freckles as it looks the most natural on them."
So let's say you went to salon and got your hair dyed Cheryl Blossom-red (YGG!). Here's how to maintain it. "Root touch-ups and glosses are usually needed about every four to six weeks, and a color-safe shampoo like Matrix Total Results Color Obsessed Shampoo is mandatory to preserve the delicate copper tones," Papanikolas said.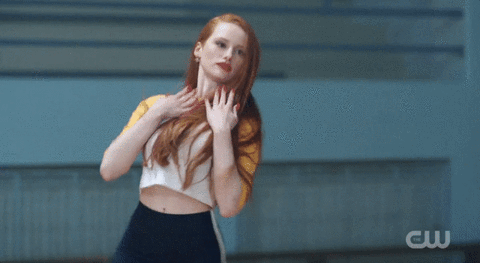 Image Source: The CW
Source : https://www.popsugar.com/beauty/What-Color-Hair-Does-Cheryl-Blossom-Have-44335473